¡Hola! Cuando un mensaje puede alcanzar a muchísimas personas, es una responsabilidad enorme hacer que ese mensaje sea positivo e impacte de la misma manera en la gente que lo recibe. Es por esto, que hoy quiero mencionar algunas películas que transmiten un mensaje positivo de amor hacia ti y hacia tu cuerpo.
¡Agrégalas a tu lista de tu próximo maratón! Este es el plan ideal para un domingo como hoy.
Hi! When you have the power to send a message that could reach a lot of people, you must make sure that your message is a positive one. That is why I want to share with you, 5 movies that teaches us to love ourselves. Add them to the list of your next movie time!
I Feel Pretty
Amy Schumer es la protagonista de esta historia. Es una mujer de treinta y tantos insegura y con baja autoestima que trabaja para una firma de cosméticos de alta gama. Ella trabaja en un sótano en el barrio chino porque no cumple con los estándares de belleza solicitados en la oficina principal. Que se encuentra en la Quinta Avenida. Su vida da un giro completo cuando se cree la mujer más guapa del mundo y cambia su actitud.
I Feel Pretty
Amy Schumer is a thirty-something year old women with low self esteem, that works on a beauty company. Her office is at a basement on the china town because she is not pretty enough to be on the main offices at the Fifth Avenue. Her life changes when she started to believe that she is the most beautiful woman in the world.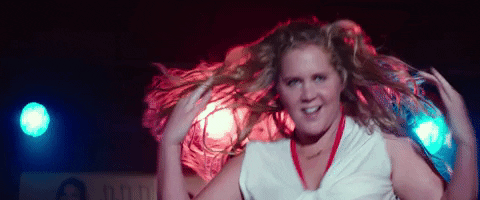 Little Miss Sunshine
Esta película del 2006 protagonizada por Abrigail Breslin, cuenta la historia de una pequeña que pese a que no cumple con los estándares de belleza establecidos, lucha por ganar concurso de belleza. Con el apoyo de toda su familia y el roadtrip más divertido de todos los tiempos, se demuestra una vez más, que la confianza en ti misma lo es todo.
Little Miss Sunshine
This 2006 movie is stared by Abigail Breslin, a little girl who wants desperately to win a beauty contest. With the support of her family and the most fun ever roadtrip, she proves that self love is everything.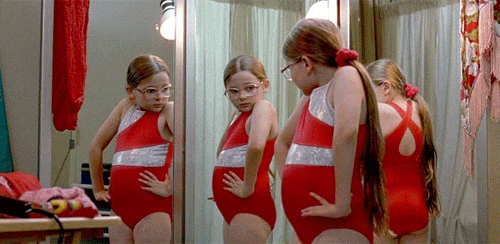 Eat, Pray, Love
Este viaje de hermosos lugares y comidas deliciosas nos hacen envidiar a Julia Roberts en sus aventuras por todo el mundo. Una mujer que se da cuenta que es infeliz con su rutina y su vida actual, decide dejarlo todo para arriesgarse a hacer algo diferente y conocerse a sí misma. Aprende a quitarse el miedo y a vivir al máximo.
Eat, Pray, Love
This amazing trip and all the food made us want to be Julia Roberts, an unhappy woman who left everything and risk it all to travel and know herself. She learned to have no fear and life to the fullest.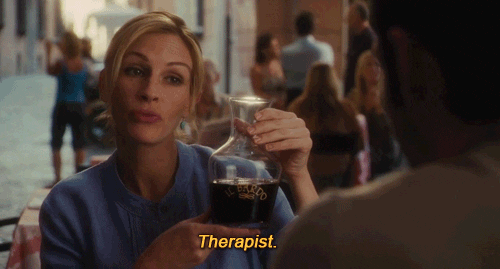 Matilda
La has visto 10 veces y te sabes los diálogos de memoria, pero, ¿has pensado en lo que has aprendido de esta peli? Una niña que, aunque tenga poderes, crece en una familia en donde todo el tiempo le están diciendo que no es suficiente. Los defectos de las personas son lo que nos hacen especiales.
Matilda
You have seen it 10 times but have you thought about the lessons of this movie? A girl who, despite having powers, grew up in a family where everyday was reminded that she was not enough. Our differences make us special.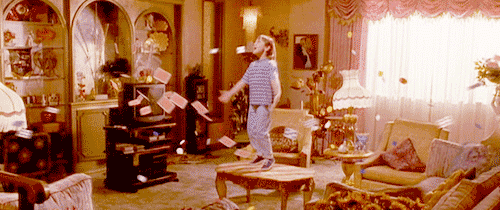 Black Swan
Esta película saló hace algunos años, pero el impacto que genera sigue siendo el mismo. Se trata de una bailarina de ballet que cae en un cuadro de problemas psicológicos como ansiedad y obsesión por querer encajar en el mundo de la perfección y pierde el control. Esta obra es protagonizada por Natalie Portman y el mensaje que nos deja es que somos perfectos tal y como somos, porque al final, la perfección en sí, no existe.
Black Swan
This movie tells the story about a ballet dancer who falls into psychological issues in the pursuit of perfection. Natalie Portman teaches us that we are perfect the way we are, because perfection doesn't exist.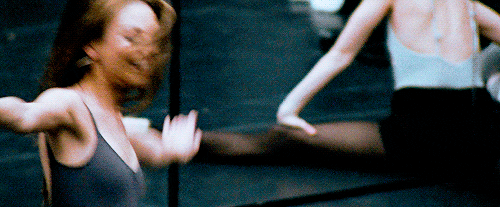 Te quiero, pero es más importante que te quieras a ti misma. Recuerda que eres fuerte, poderos@ y todo lo que te propongas lo puedes hacer realidad.
I love you, but you must love yourself too. Don't forget that you are powerful, strong and capable to achieve everything you dream.